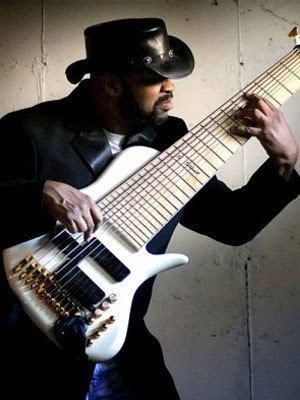 At first I thought it was a joke. Al Caldwell and the Travelin Black Hillbillys. C'mon, it really does sound like a terrible idea -
especially with songs like "Spankalisious!" and "Hump and Hollar"
.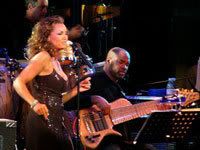 Even more interesting is that
Caldwell plays an 11 string bass
. No joke. Just check out these pics.
And even sweeter than that: Al plays in Vanessa Williams' band. Mmm mmm! That's what I'm talking about. He's one lucky dude.